The largest part of the transportation of world trade is carried out by sea transportation. We can provide services in this field with our solutions suitable for all kinds of loads. We can also carry out heavy load project transports as well as full or partial container transports. Our expert team offers flexible solutions for container loading and unloading and fast pricing. Our company, which is your effective and reliable solution partner for your international distribution chain, successfully fulfills all your overseas shipments with years of experience.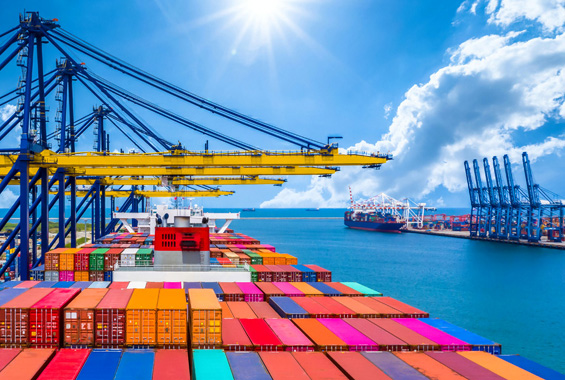 STORAGE: As CAS LOGISTICS, we attach importance to the storage activities as much as the quality of the transports we carry out. By providing effective storage services in our free export warehouses in Istanbul and Bursa, we help our customers focus on their core business. We provide packaging, packaging  procurement, labeling, stacking and classification of products according to the demands of our customers.
TRANSIT TRANSPORTS: We also carry out the transportations between 3th countries without any problems with the experience we have gained and our innovative and analytical logistics understanding. Your loads to be transported from any country in the world to the Middle East is delivered by our expert technical personnel, the most appropriate route and cost analysis is carried out and delivered directly or inderctly to the final destination.
Maritime Transport Services
As Caslog Logistics, we transport your full container loads to the world with safe and affordable costs. We offer special solutions for all types of goods.
We safely transport your partial containers to various parts of the world with our professional team. Our priority is customer happiness as in our other services.
It is the service of taking the containers arriving at the port to the station at the request of the owner of the goods and unloading them, delivering the goods to the owner of the goods or storing them in the warehouse.
We offer you the collection and distribution service in maritime transport with the assurance of Cas Logistics. We provide service to our valued customers with our high experience and quality management approach.
As Caslog Logistics, we serve with our professional teams at customs.
We empathize with our customers about pricing and try to get the best price as quickly as possible.